MULTI-AWARD WINNING INTERNATIONAL FOODSERVICE INDUSTRY ADVISERS &TRAINERS
Let us simplify your company's life and boost profitability with bespoke foodservice solutions and courses that deliver proven results.
MULTI-AWARD WINNING INTERNATIONAL FOODSERVICE
INDUSTRY ADVISERS & TRAINERS
Our expertise cover: franchising, new market entry support, acqusition diligence best-practise training for those working in procurement and sales.
A & C Associates, a multi-award winning company, excel in providing consultancy service for the FMCG and foodservice sectors globally. Our international foodservice industry advisers have the expertise to design and implement tailored strategies that have effectively supported major QSR and CDI brands as well as manufacturing companies the world over, helping them to enter into new markets and maximise profitability.
For supply chain and QA professionals, our procurement training course offers cutting-edge coaching techniques plus practical, easy-to-implement tools and processes that are proven drivers of success.
This comprehensive course has been run in 4 continents and as many languages. It comes highly recommended by both Sales Executives and those in procurement and spans all key factors, from spend analysis and category management, through the entire procurement process, concluding with a negotiating skills workshop.
A & C Associates stands out from the crowd by delivering bespoke services that meet our clients' individual needs, whether long-term support, short-term programs, expert advice, training or executive coaching.
As experienced international foodservice industry advisers and specialists in results-driven procurement we have the dedication and skills to ensure your company stays ahead of the curve.
'WE RECOGNISE DIFFERENT CULTURES AND STRIVE TO IMPLEMENT SIMPLE, USER FRIENDLY SYSTEMS THAT DRIVE A COMPETITIVE ADVANTAGE IN OUR CLIENTS MARKET.' - Andy Skowronski, Managing Director
Proud to be Winner of the UPGC Coach Award 2017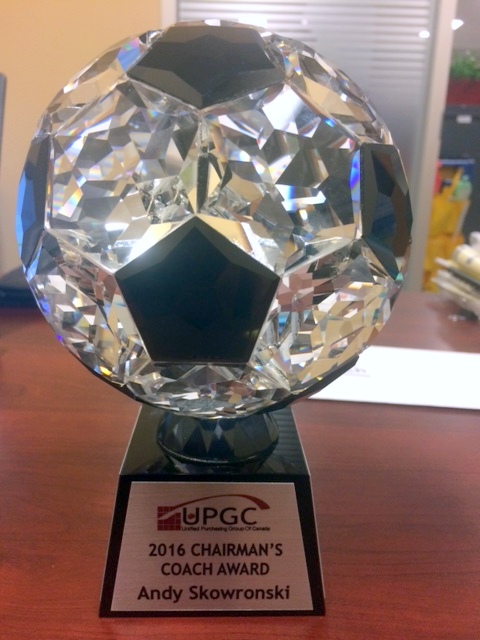 WATCH OUR VIDEOS
Interview with the Department of International Trade
A & C Associates at the CIPD Conference